You've decided that it is time to get a logo for your startup company or rebrand your current company to refresh it. But what is that going to cost you? And how do you want to get your professional logo?
There are numerous ways that you can get or make a professional logo. Prior to the internet, companies were pretty limited to who they already knew. But now, there are numerous ways to get a new and professional logo for your company.
Keep reading to learn all about the different price ranges, depending on the source of the logo and how large of a package you are wanting. 
What You Need from Your Logo Design Package
How do you decide which way is best for you? You determine what you are wanting from your logo.
If you are needing to rebrand your entire company, then you might go with a more expensive option that comes with more items to meet the needs of your company. 
The reason that designing these items is hard is that a lot goes into them. Choosing colors, fonts, icons, and other items for your logo and branding material can be difficult. These items are important for defining your company and determining how your consumers view you. 
If you already have all of this information picked out, you will have a lot easier time creating or hiring someone to create your items for a cheaper price. 
If you are starting from scratch, it could be a longer and more difficult process as you or your designer begins to narrow down and determine what is needed to represent your company well. This process could be more expensive.
Just a Logo
If you are just starting a side business, just getting a logo with no other extra items is probably the smartest choice for you. This is the cheapest option and the most simple one which means that it will take less time. 
If you are artistically inclined, you could always make your own logo. Your other option is to hire someone to make the logo for you. 
Having a logo created is a great step for your company. It is the cheapest and quickest way to leave a great impact on your consumers.
Total Branding
The more expensive route is going to be having all of your branding materials created in addition to your logo.
Be cautious if you are considering doing this yourself. It is possible but it will be a large project that you will have to deal with for a while. 
The easiest way to have all your branding done in addition to your logo is to hire someone to design it all. There are numerous things that go into branding design packages and all of them are different but here are some basic items.
Your logo is the most important part of your branding design package. This symbol that represents your company is very important because it creates the first impression of your company by the consumers. 
A logo helps to set the tone of your company through the use of colors, shapes, typography, and other design elements. It will have the best impact it if is a well-designed logo.
Different Sizes and High-Quality Files
Having different sizes of high-quality files is a very important part of putting your brand out there. If you don't have different sizes of files, it will be a whole lot harder to put your logo in different places. An example of this is if you need to put your logo on a billboard and a business card, you will need different file sizes to accommodate both locations. 
If you are purchasing or creating just a basic logo, it will typically only come in one file format. This is great if it meets your needs. It is a low-budget opportunity for those who need it.
However, a lot of people will need multiple-sized versions of their logo as well as multiple file formats that are very high-quality. 
If you are making your own logo through a program you have downloaded, then you will have a much easier time creating new files when you need them or already have them ready.
If you are paying a professional to create a logo for you, it is normal for them to provide the different versions to you. However, it is easiest if you can specify what exactly you are needing in terms of sizes and formats. 
One important factor of your branding is your social media covers. Each social media company has different sizing requirements or recommendations for its profile and cover photos. 
If you are wanting social media covers, it might be smartest to pay a designer to create those files. You can create these on your own cheaply, but it will require a large amount of time and patience to create all the different sizes that are required.
Although they are being used less frequently, business cards are still very important in terms of branding design. Making sure that your business card is well made and works well with your logo is very important. 
A designer could give you a more innovative design or you could seek out a template online to create your business card.
Letterheads are another important part of your logo design branding. Any important company letter that you send out should have a professional-looking letterhead. 
Making sure that the letterhead matches your logo in theme and vibe is very important. You want your company to seem congruent across all its marketing items.
While email signatures are easier to make, they are still an important part of your branding design. 
Having a small copy of your logo is important for this reason. 
Importance of Cost
There is a reason why some things cost more than others and logo design is included in this. You are paying for the designer's time, experience, program use, and more when you hire someone to create a logo for you. When you create your own logo, you are paying for the platform or program you are using but you are not paying yourself for your time or experience. 
The more expensive something is, typically, the better quality it is. This carries over to professional logos. 
Thankfully, there are many options available for you to create a high-quality logo for a very low cost, but there will always be drawbacks to this. You pay your artists for a reason and that reason is that they did a service to you. Do not expect everything to always be free.
Making Your Own Logo
Online Logo Makers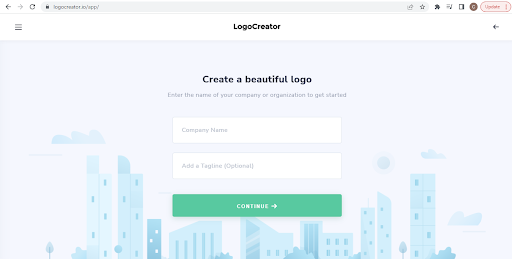 Lately, online logo makers have become increasingly popular, and with good reason. They provide a very easy way to create your own logo in a fast and quick manner. This is one of the best options if you want a well-designed logo but you are working under a close deadline and tight wallet. 
With these programs, you can create your logo, and only once it is done do you have to pay a one-time or a monthly fee. There are some exceptions to this rule.
LogoCreator.io is one of those exceptions. This program allows you to create and download your well-made logo absolutely free with no hidden costs. 
With most other online logo makers, there may be just one fee that needs to be paid or there are optional packages that add on to your branding that you can choose from. These prices can range but typically the most simple package is less than $20.
Logo Design Programs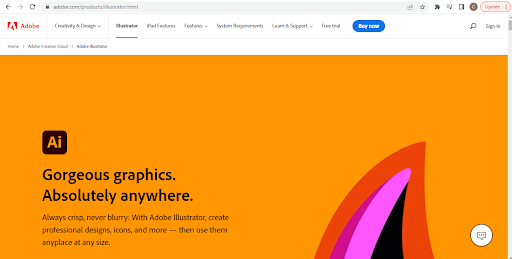 There are numerous programs available for you to purchase or download in order to create your logo. Some examples of programs like this would be Canva or Adobe Illustrator. 
Programs like Canva have a lot of templates to choose from or you can create your own design through their editing platform. Some designs are free to use and edit and you can create your own design for free. However, a lot of their designs require that you have a pro membership, which costs $13 per month, in order to use them.
Illustrator comes from the Adobe Design Suite which has many other design programs available through it. You can pay for just Illustrator at a price of $21 per month or you can pay for the entire Adobe Suite which has all apps for $55 per month. 
Templates
There are templates available online that you can download in order to create your logo. Some of them are free while others have a small cost, usually less than $10. 
This allows you to still use your design program but with a safety net so that you are almost guaranteed to come out with a good design. The only downfall to these is that these templates can be downloaded by anyone anywhere.
If a template is popular and frequently picked, it can make the design seem generic or overused. 
Hiring Someone to Make Your Logo
Freelancer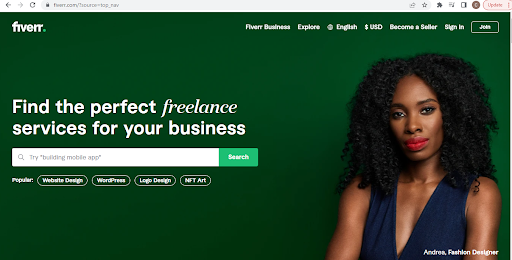 These days, with the internet, it is very easy to find numerous freelancers that are available for different design jobs. Companies like Fiverr and Upwork provide an easy way to access these freelancers and compare their rates to their competitors on the very same sites.
The cost of each freelancer will depend on their skills, ratings, and what you are looking for in your product. On each website, you can view their statistics, previous work, and reviews to help determine who you are interested in working with.
On Fiverr, the average cost of a logo design ranges anywhere from $10 to $100. On Upwork, the average cost of a logo design ranges anywhere from $20 to $50. 
Online Crowdsourcing Platform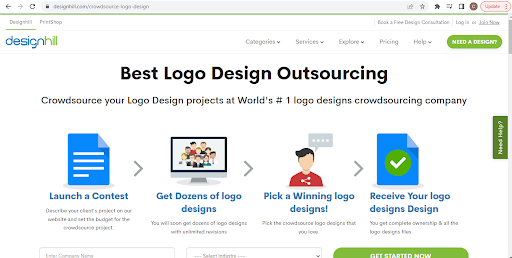 Online crowdsourcing is a unique way to get an awesome logo or logo design package. Instead of you finding someone that you like and asking them to make a logo for you, you submit a contest to a crowdsourcing platform. Some examples of these groups would be 99 Designs or Designhill. 
Artists soon submit different logo ideas to you which you can then refine until you get exactly what you are wanting. At that point, you choose which design you want and that is the one you pay for. This process allows top designers who are interested in your project to compete for the ability to work with you and have you choose their design.
These logo design packages depend on what you are wanting but on 99 Designs, they have a fixed price package of $599. On Designhill, their logo designs start at $249. 
Professional Agency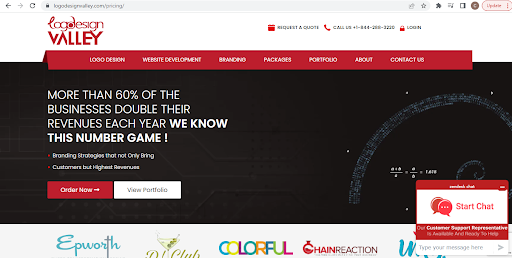 Professional agencies are the best choice if you are looking to completely rebrand your company or you have a lot of money with your startup. These professionals are the best of the best designers that do more than just make a logo. 
This is typically the most expensive option when having a logo designed. However, you will be working with an entire design team as opposed to just one artist. This can allow a greater amount of output with better results for your logo and branding packages. 
The company Logo Design Valley has multiple package options for logo design. Their packages range from $65 to $745. With every increase in price, there is an increase in items that are added to the package until your brand is complete.
Your Turn

 
Now that you have read through your options for professional logos, you can get choose what you want to do. 
Remember to take into account how much of a budget you have, how much time you have, and what all you are needing with your logo package. These items are the most important to consider. 
Once you have decided if you are creating your logo yourself or hiring someone, you can begin to narrow down the options of programs or companies/designers that you want to work with.
Feel free to check out multiple groups before making a decision. The programs and companies listed in this article are merely the tip of the iceberg. There are so many more that exist that could be the right one for you.
Be sure to look at previous logos that have been created on that platform or with those designers as well as price points and turnaround time. 
One great option to take a look into if you are deicing to create your own logo is our online logo creator. As previously mentioned, we are a completely free platform. You don't have to pay at any step and can create and download your logo without any hidden fees.
LogoCreator.io is not just free but also easy to use. In just a few quick steps you can have your very own professional logo.
In your first step, you enter the name of your company or group. After that, you get to choose an industry category that best fits your service or good that you provide.
Your category decision will bring up a library of icon options that you get to choose from. You can also search for something specific. 
The last step is to edit your logo as you see fit. Our easy-to-use design platform always you to edit nearly every aspect of your logo so that it best fits your brand and vision.
Once you are done and satisfied, you can download your logo for free. Get started with our logo creator today and receive your professional logo in no time.
Angela Irwin is a branding and design enthusiast with a Bachelor of Fine Arts in Graphic Design from Meadowbrook College. As a writer at Logocreator.io, she shares her expertise on logo design, graphic trends, and effective branding strategies, helping businesses create impactful visual identities.