One of the most crucial parts of your branding for your company is your logo. It is important because it represents your company as the main symbol that consumers look for and expect. It needs to be accurate in its representation and therefore, its design is critical.
There are numerous ways to go about making or getting a logo. Some ways cost more money or take more effort. Other are very cheap and easy to create. One way to make a logo is by using logo design software.
Logo design software programs are a little different from logo makers. They provide a lot more freedom and are not template-based or restricted at all with the design.
You have to create your own elements and then put the elements where you want them. This means that this method is slightly more difficult but you can create a lot more unique logos than with other options.
There are many different logo design softwares available that can be bought online with a few still available in stores. Some of them are closer to logo maker software while others give the user complete full reign of the program. Overall, they provide a lot of freedom for the user to edit the design.
The statistics for the top ten logo design software programs are listed below in no specific order.
Usability
Creativity
Customization
Price
Trials
Adobe Illustrator
Difficult
DIY
High
$20.99/Month
First 7 days free
Adobe Photoshop
Difficult
DIY
High
$20.99/Month
First 7 days free
Canva
Easy
Template heavy
High
Free or 12.99/month
Try free for 30 days
DesignHill
Easy
Lots of icons
Low
$20, $150, or $250
No
CoreIDRAW
Difficult
Works off sketches
High
$22.42/Month

Or $549

First 15 days free
Affinity Designer
Difficult
DIY
High
$55.99/Month
14-day money-back guarantee
Inkscape
Easy
DIY
Medium
Free
Free
Laughing Bird
Easy
Template

based

Low
$47
No
Gravit Designer
Medium
DIY
High
Free or $59.99/Year
30-Day Money-Back
Tailor Brands
Easy
Asks for preferences
Low
$10-$50

/Month

No
Continue reading to learn more about each specific logo design software program.
Adobe Illustrator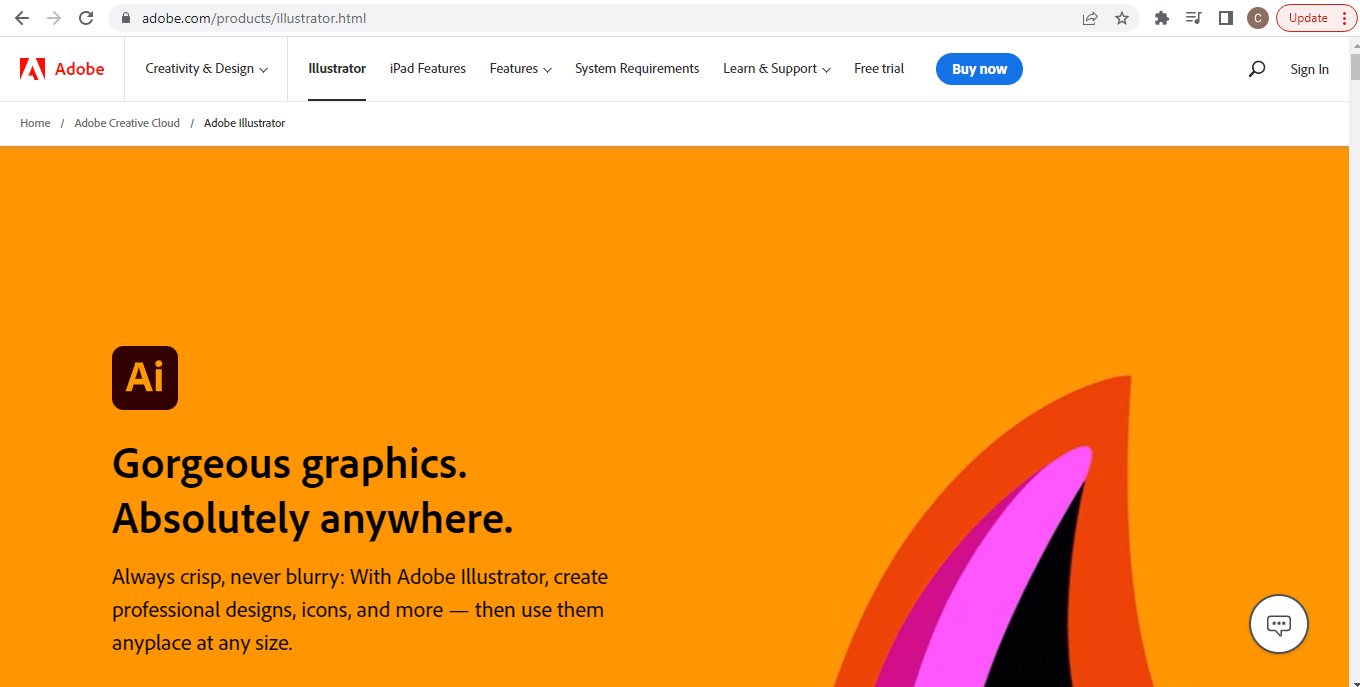 Adobe Illustrator is a program from the Adobe Suite. It was created for designers and artists to use for their technological illustration purposes. This program works really well for creating essentially all types of logos.
The first 7 days are free. For just Illustrator, it is $20.99 per month. There are also a few bundling options that are not required but can make the overall cost of each individual plan cheaper.
Pros: Illustrator offers a wide range of tools for the user as well as complete freedom over their design. Online you can find a wide variety of templates that can be used in this program. Some are free while others have a small cost.
Cons: There is a monthly fee although it does fall in the middle of the price range options for the logo design software programs. Because there are so many tools and so much freedom with the program, some users might find it to be difficult to use to the point of needing to take a class to become proficient.
Adobe Photoshop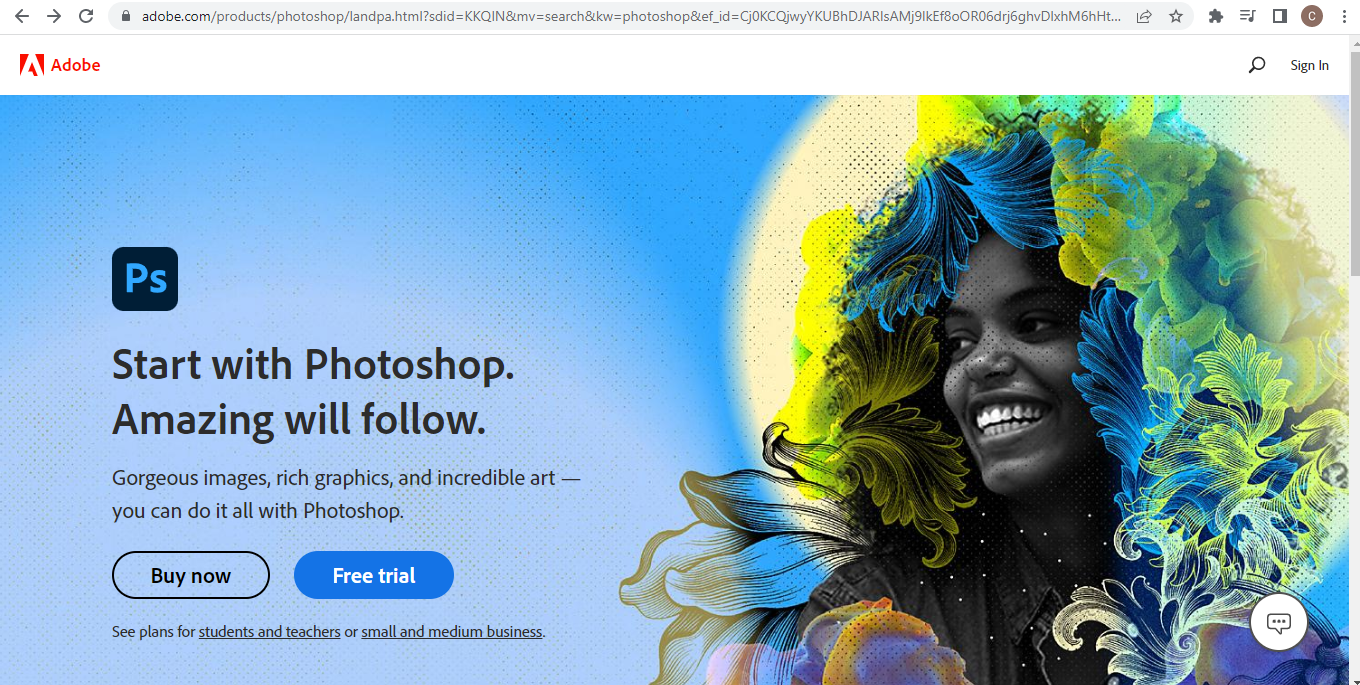 Just like Adobe Illustrator, Adobe Photoshop is part of the Adobe Suite. Photoshop, however, has a focus on editing photos and illustrations. Depending on what type of logo you are wanting, this could be the program for you.
The first 7 days are free. For just Photoshop, it is $20.99 per month. Or, like Illustrator, you can bundle it to reduce your overall cost per program.
Pros: Just like Illustrator, Photoshop has a whole lot of tools for you to use. You have complete freedom over your design or you can download some templates off the internet to use through the program.
Cons: Because there are so many tools, it can take a while to get used to them and some users might find that they need to take a class over the program in order to use it effectively. There is also the middle price range monthly fee.
ZillionDesigns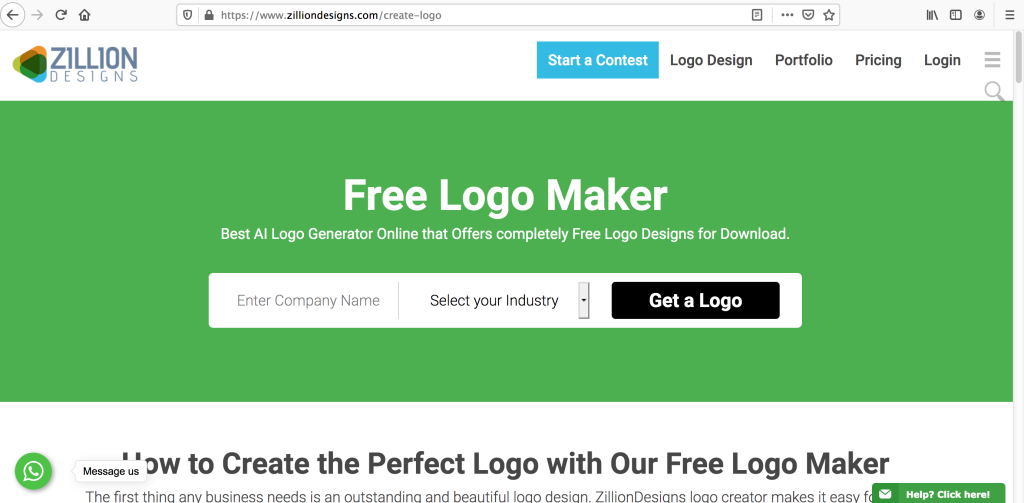 Zilliondesigns.com logo maker is a powerful online tool that empowers individuals and businesses to create a free logo design with ease. With its user-friendly interface and extensive library of design elements, users can quickly generate professional logos that perfectly represent their brand. The platform offers a wide range of customization options, allowing users to tailor their logo to suit their unique preferences. Furthermore, the logo maker provides high-resolution downloads, ensuring that the final design is suitable for various marketing materials. However, like any tool, there are both pros and cons to consider:
Pros: User-friendly interface and intuitive design process. Extensive library of design elements and customization options. High-resolution downloads for versatile usage.
Cons: Limited free options, with the best features available at a premium price. May lack the flexibility and uniqueness of a custom-designed logo. Limited support or guidance for complex design requirements.
Canva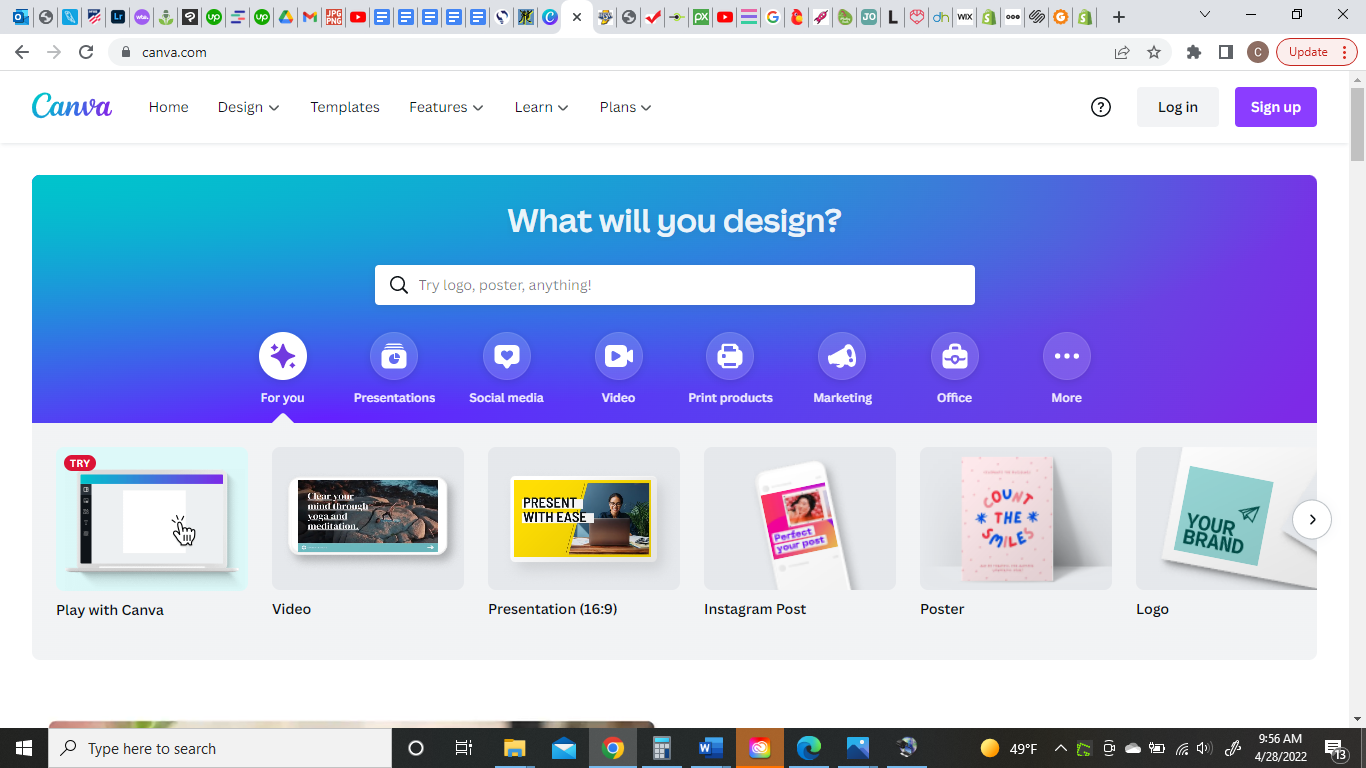 This logo design software program requires no download as it can be fully accessed through the internet as well as through its apps. This program does not focus solely on logo making but has a wide range of options for your graphic design needs. If you aren't using the free subscription, then you are paying $13 a month for pro features.
Pros: Canva is more template-heavy, wanting the user to start with that, but you do have the freedom to work from a blank page. The tools and editing platform are decently easy to get using to using and there are many other additional features that Canva offers. If you do use the pro subscription, it is one of the cheapest options available for a monthly payment.
Cons: There aren't nearly as many free templates available as there are for the pro subscription which can limit what templates you are working from. The free account is still able to create new designs.
DesignHill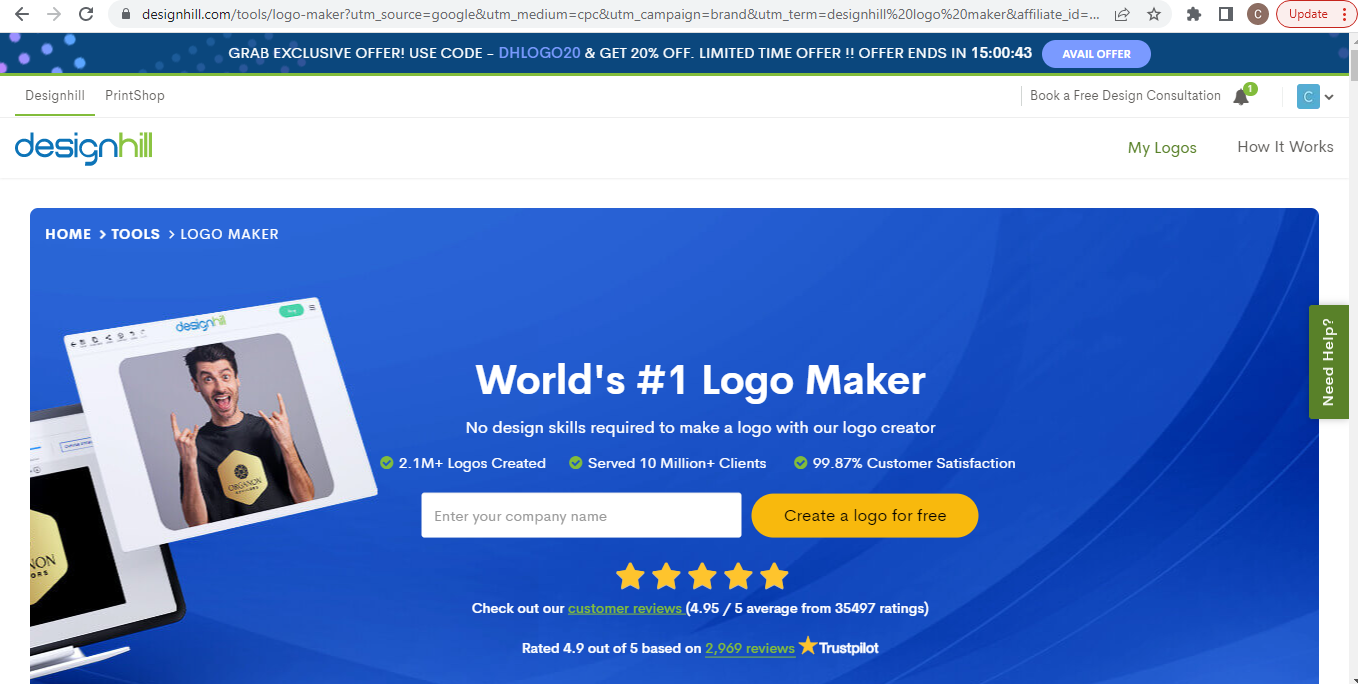 DesignHill is a program that is focused on your logo-making needs. It is a lot more template-based than other logo design software programs. It asks the user's preferences for their logo and curates the options based on that. Depending on what package you choose, the price could range from $20, $150, or $250.
Pros: It is free to make the logo and then you only pay once it is complete. There is some customization available and depending on what package you choose, the price is reasonable. You are able to use the program through the internet.
Cons: There is less freedom to change your logo because the program curates your choices and is template-based. Instead of paying for the program you only pay for what items you want based on the package.
CorelDRAW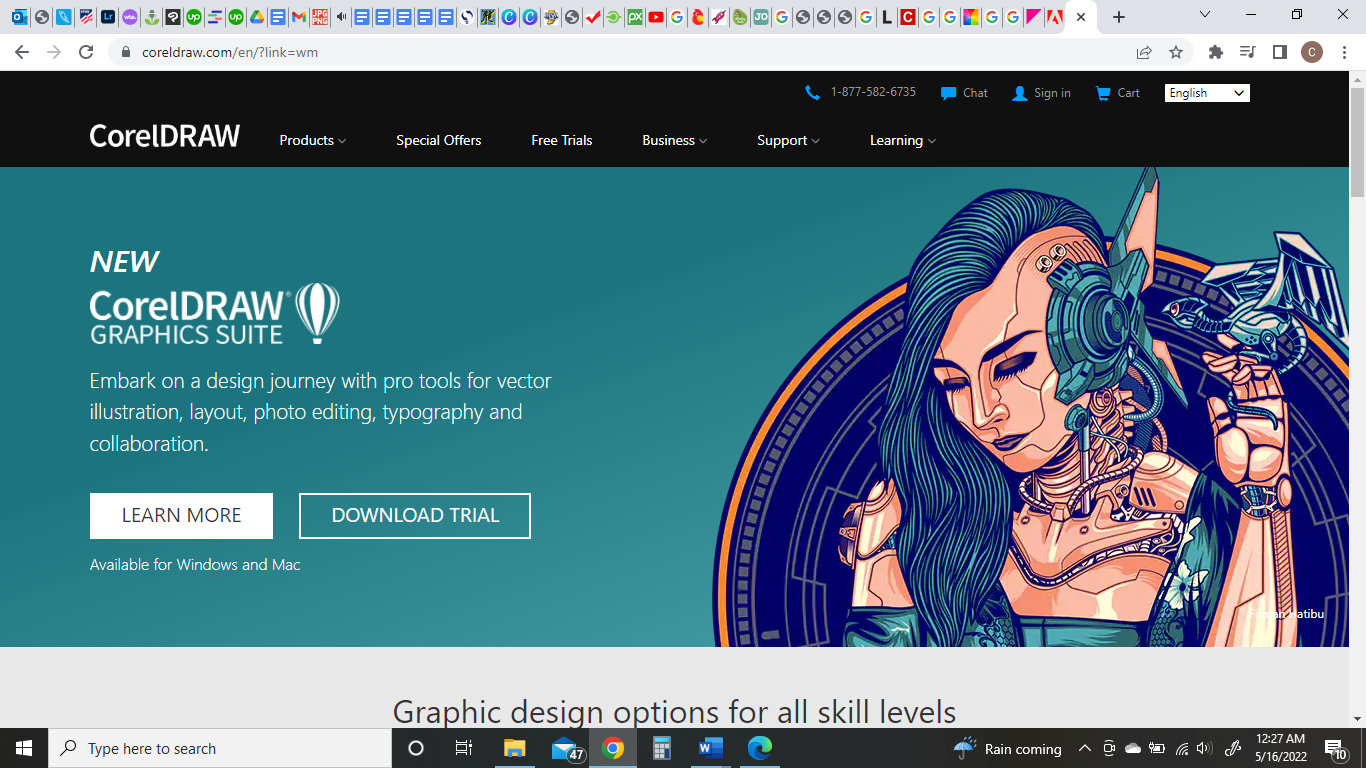 CorelDRAW is a more unique logo design software program because it works off your sketches and converts them into graphics. This allows you to translate your work over to the program a lot easier than with other software.
For the CorelDRAW Graphics Suite, it is $22.42 per month or a one-time purchase of $549. It does have a 15-day free trial.
Pros: It offers a one-time purchase option which many programs don't do. The sketch conversion is an amazing asset that this program provides that most don't offer.
Cons: The one-time purchase offer is pretty pricy and the monthly rate is higher than other options out there. Just like other programs, it can take some time to get used to using and figuring the tools out.
Affinity Designer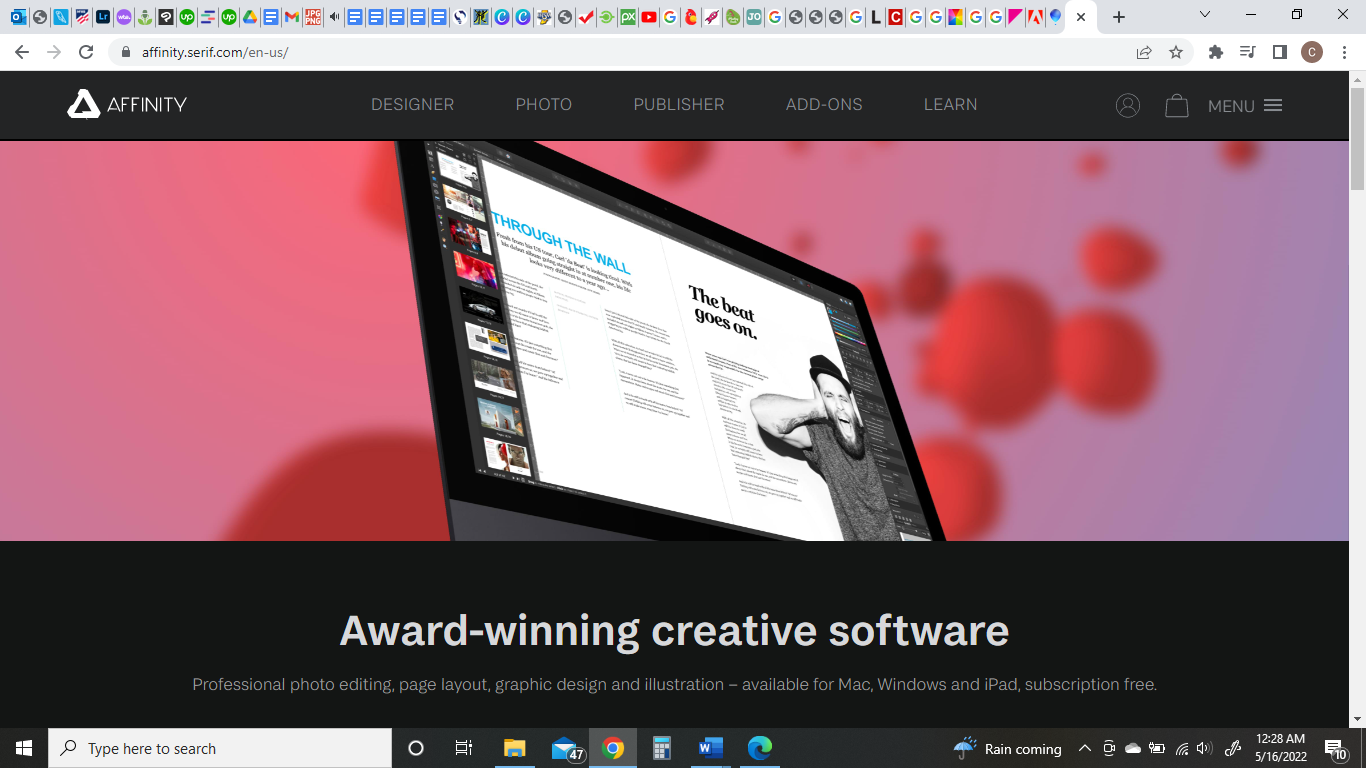 Affinity Designer is the specific program that Affinity offers for all your program needs. They also offer other programs that have different focuses. This program is only $54.99 with a 14-day money-back guarantee.
Pros: They have a combination of vector and raster design tools for the user. They are a very good program for your design needs. The one-time payment is very reasonable compared to other programs.
Cons: It can take some time for users to get used to the program and they don't offer all the tools that other software does.
Inkscape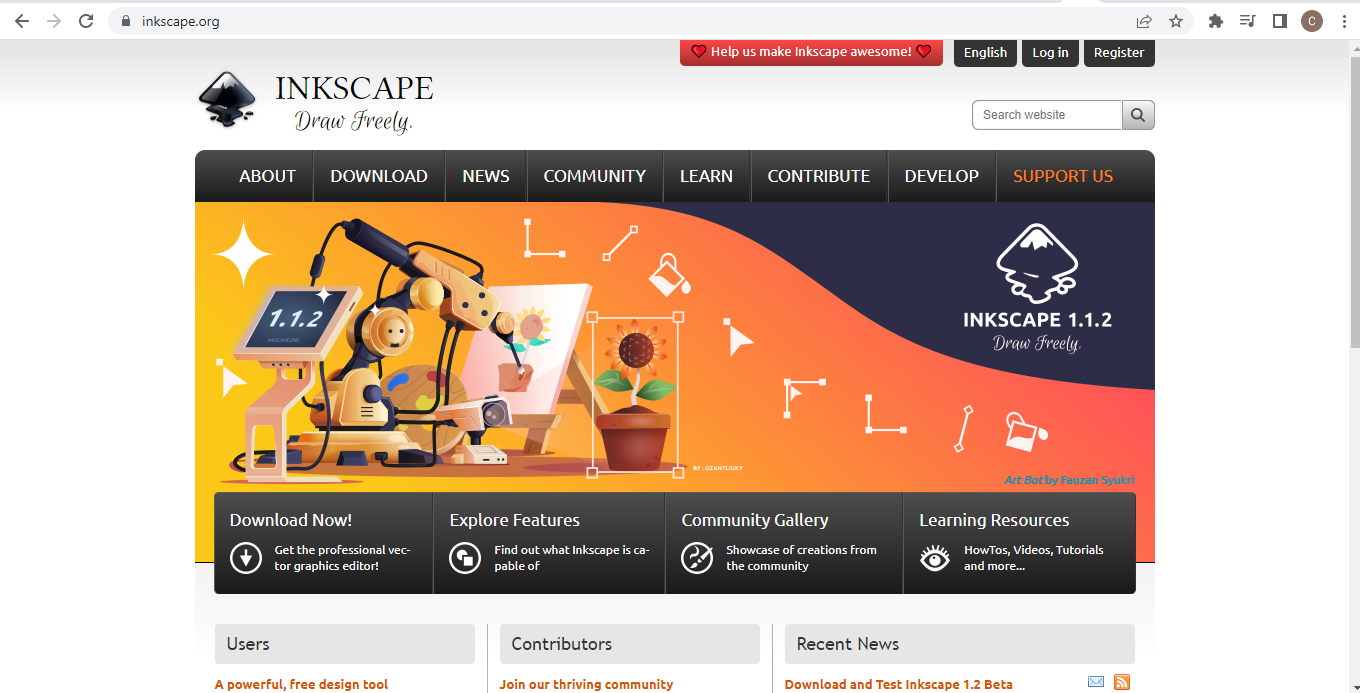 This program allows users to edit vector graphics and has a large library of tools that can be used. It is completely free to use for everyone because it is open-source software.
Pros: It is free for everyone to use. Compared to other free programs, it offers a lot more features.
Cons: It still takes users some time to get used to the program and it has a harder time with high-resolution graphics.
LaughingBird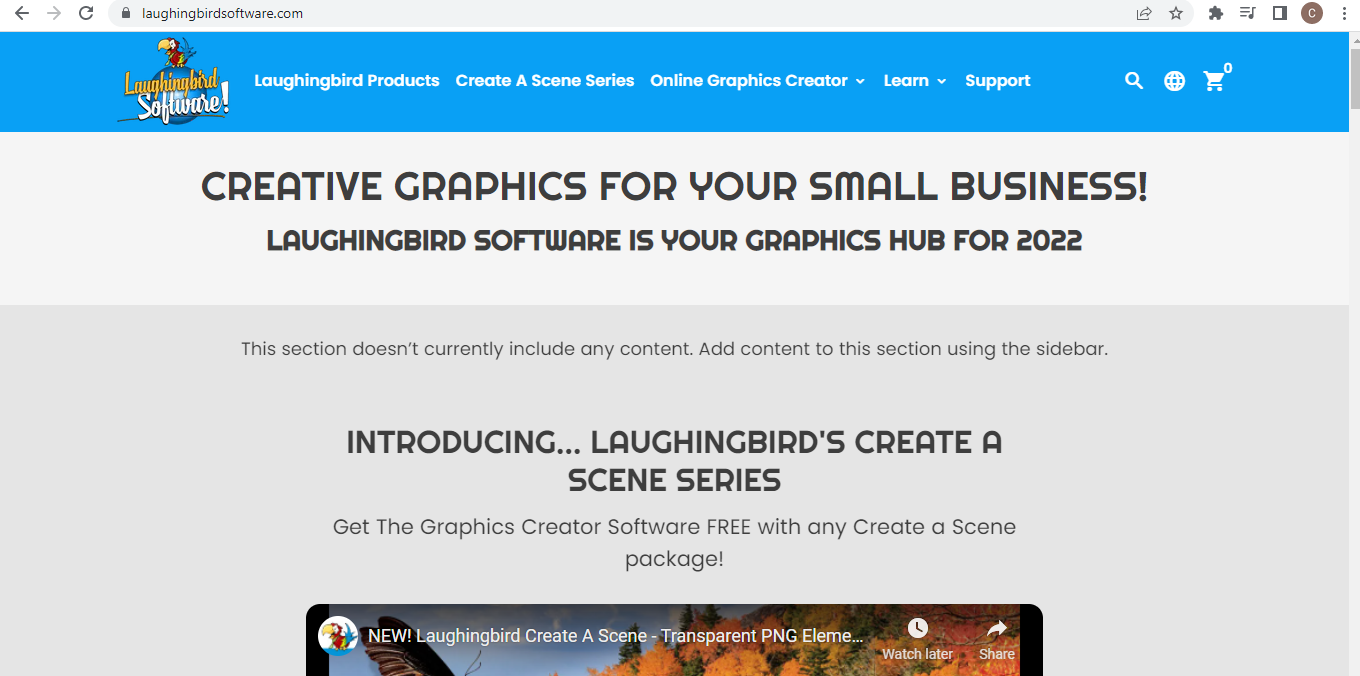 LaughingBird has numerous amounts of programs available on their website that are focused on specific things. Their Graphics Creator Innovator Pack costs a fee of $47 and is the best for your design needs. It is designed around being easy to use and great for beginners or users who don't have much time to dedicate to their projects.
Pros: You only buy the packs that you need and you can add on later. It is not too bad of a price for a one-time fee. There are numerous templates available and the creation process is easy.
Cons: There is not much customization available and not everything can be edited in the programs.
Gravit Designer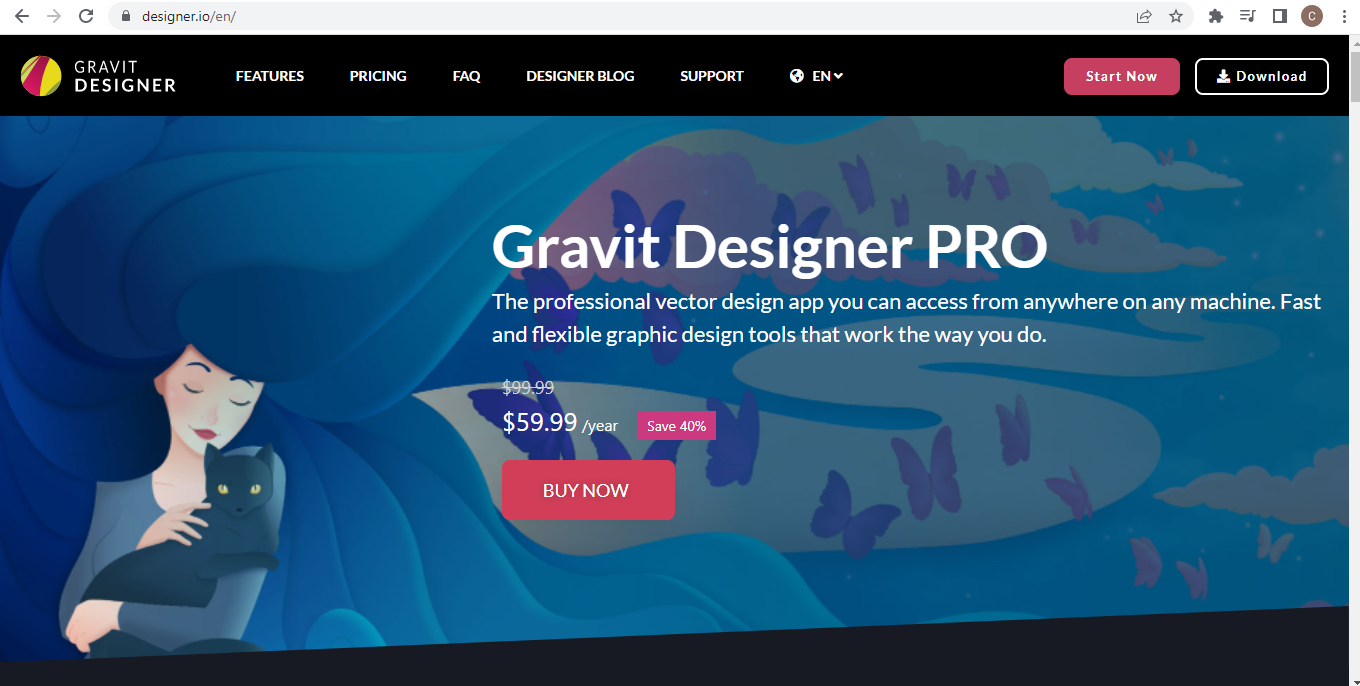 This design program is more of a DYI platform that allows you to create anything you want to design and is not just logo-based. Gravit Designer is free while the Gravit Designer PRO is on sale for $59.99 per year.
Pros: This program has tutorial videos for users as it offers a wide range of tools and capabilities. Gravit also provides access to icons and illustrations for your use. It has a reasonable yearly cost for the pro version.
Cons: You need to purchase the PRO version in order to access most of the features and tools. The free version has to be accessed through the internet while only the pro version can be downloaded.
Tailor Brands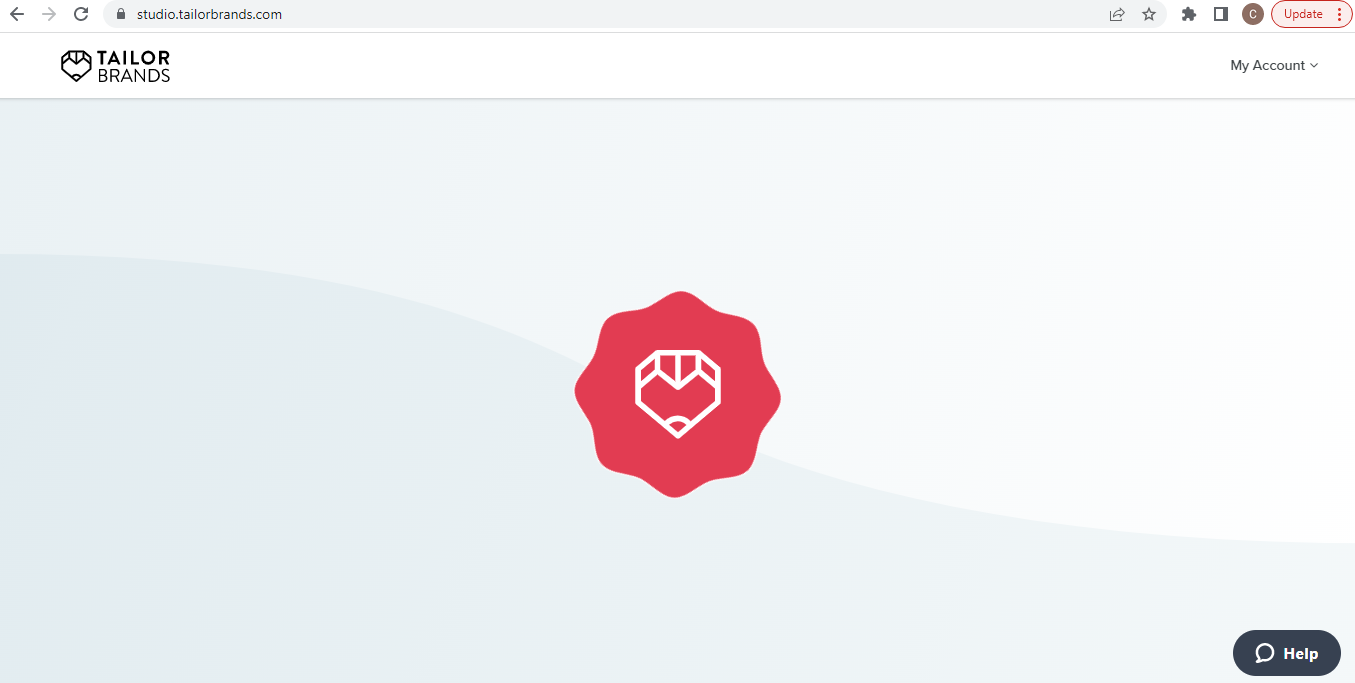 Tailor Brands is not a program that is solely based on logo making but instead on your entire online branding. This means that it can integrate your design to many other formats easily and automatically with little effort required by the user. You can try it for free. Then it is $10 to $15 per month depending on your plan.
Pros: It is one of the cheaper options for designing your logo. It works off your preferences to curate your options for your logo design.
Cons: There is very little freedom for the user to edit or design their own logo because the program only offers so many choices and template options. There is not as much of an editing platform for the user to work with.
Choosing Your Software
All programs will always have their own pros and cons. You should base your choice on what kind of customization capabilities you would like, how much time you are willing to commit to your program, and what you are willing to pay for the programs.
It is very popular to have monthly subscriptions for these services. The benefit of this is that you can cancel your subscription and stop paying for a program if you no longer need it. If you are going to use a subscription platform for a long time, it can get to be more pricey.
Most logo design software programs are do-it-yourself-based, giving you full freedom, and not many templates to work with. This can be great for some users and daunting for others.
If you are looking for a simple logo maker that is free and easy to use, check out our logo creator. Using the internet, you can create and download your very own logo in just a few steps, and you have a lot of editing capabilities. Check out our LogoCreator.io today.
Angela Irwin is a branding and design enthusiast with a Bachelor of Fine Arts in Graphic Design from Meadowbrook College. As a writer at Logocreator.io, she shares her expertise on logo design, graphic trends, and effective branding strategies, helping businesses create impactful visual identities.