Learning How to Hand Draw a Logo
As everything moves further into the realm of technology, having something a little more human can be very refreshing, especially when it comes to something as important as a logo. Hand drawing your logo has a lot of great benefits because you are not limited by the program you are working with and you can add a lot of great personality to your project. Some elearning platforms have great courses and tutorials on handdrawing designs.
The only drawback is that if you don't have drawing skills, this might not be the best method for you. Some alternatives could be to hire someone to draw your idea by giving them a basic sketch or just working on the computer from the very start of your project.
As you get into the world of wonderfully unique hand-drawn logos, you will find that there are many different styles available. Here are their main groups and what qualities they have that enable them to fit into the specific categories.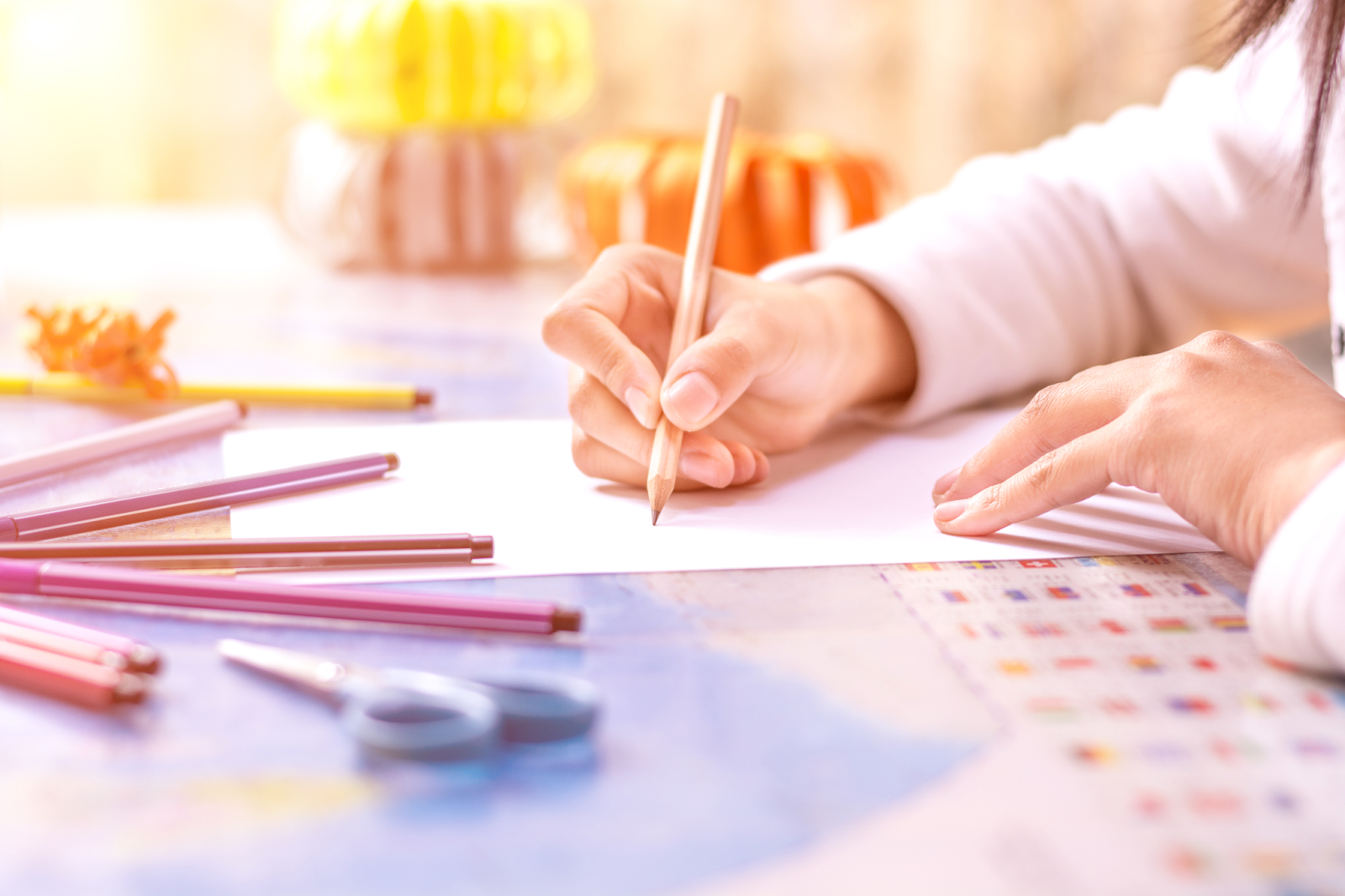 Types of Hand Drawn Logos
Hand drawing is very versatile due to the limitless number of creators who use this method and its ability to continue evolving. Because of this, there are a few categories of hand draw logo categories that your design could fall into.
This list of categories might not cover every single design but they should give you a good idea of what type of hand-drawn logos are out there. As you go through the different types, consider if they would work well for your brand or not.

1. Signature logos
Signature logos are a great way to put a unique spin on your company. Using the unique signature of the brand's creator can really help you catch consumers' eyes before your competitors. Every single person already has their very own individual signature that they have perfected. Utilizing this as your logo can be a great move.
Obviously, this will only work well if the signature is aesthetically pleasing and represents your brand well. If it doesn't meet those requirements, or you don't have a specific person whose signature you would use, then this is not the right type of logo for you.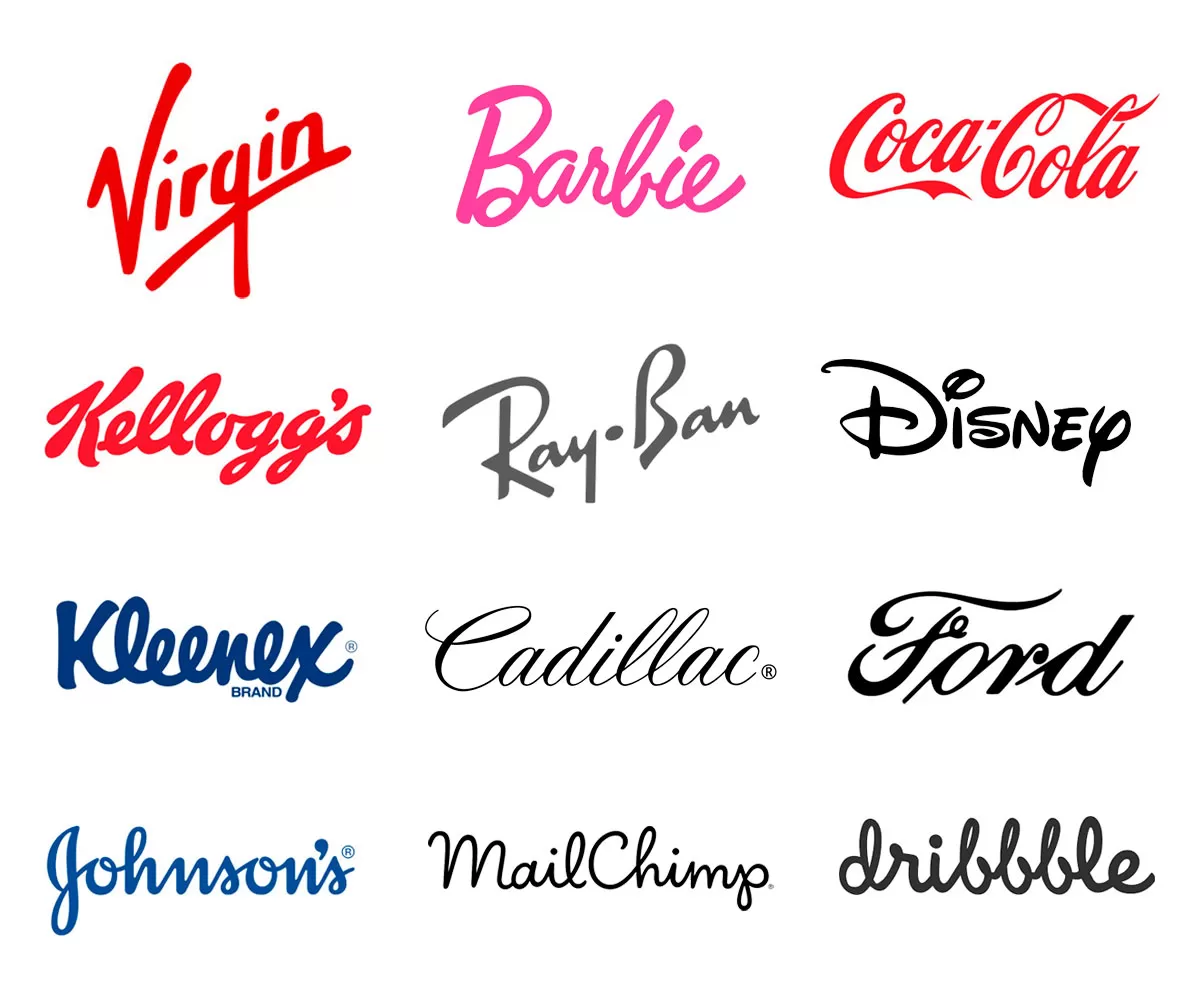 2. Handlettered or Cursive
Handlettered and cursive could be a great option for your company. The lovely swirls and unique characters really help to distinguish the vibes of the brand they are representing.
While a lot of handwritten fonts end up having some cursive qualities, this is not required. The main characteristic required is that the font is created by a human hand. This provides the unique irregularities and quirks that a computer cannot create.
Signature fonts are a form of hand-lettered and cursive fonts, but they are specifically based on a signature. Handlettered and cursive fonts in general are a lot more versatile because you can use these scripts to write out whatever words you want.
Because there are endless options when it comes to hand-lettered and cursive fonts, they can be right for nearly everyone. You must simply draw out your company name in a way that fits your branding.
The only groups who might not what to use hand lettering are ones that don't want to incorporate words into their font at all. A great instance of this is the company Apple. Originally, they were a combination logo, but as they moved to an icon-only logo, they no longer had to worry about the script of their name, because it wasn't necessary.
If your company wants to have its name in its logo, then you will need to decide on how you want to draw those hand-lettered words. You can always sketch out a few options in order to see what feels most comfortable for your brand.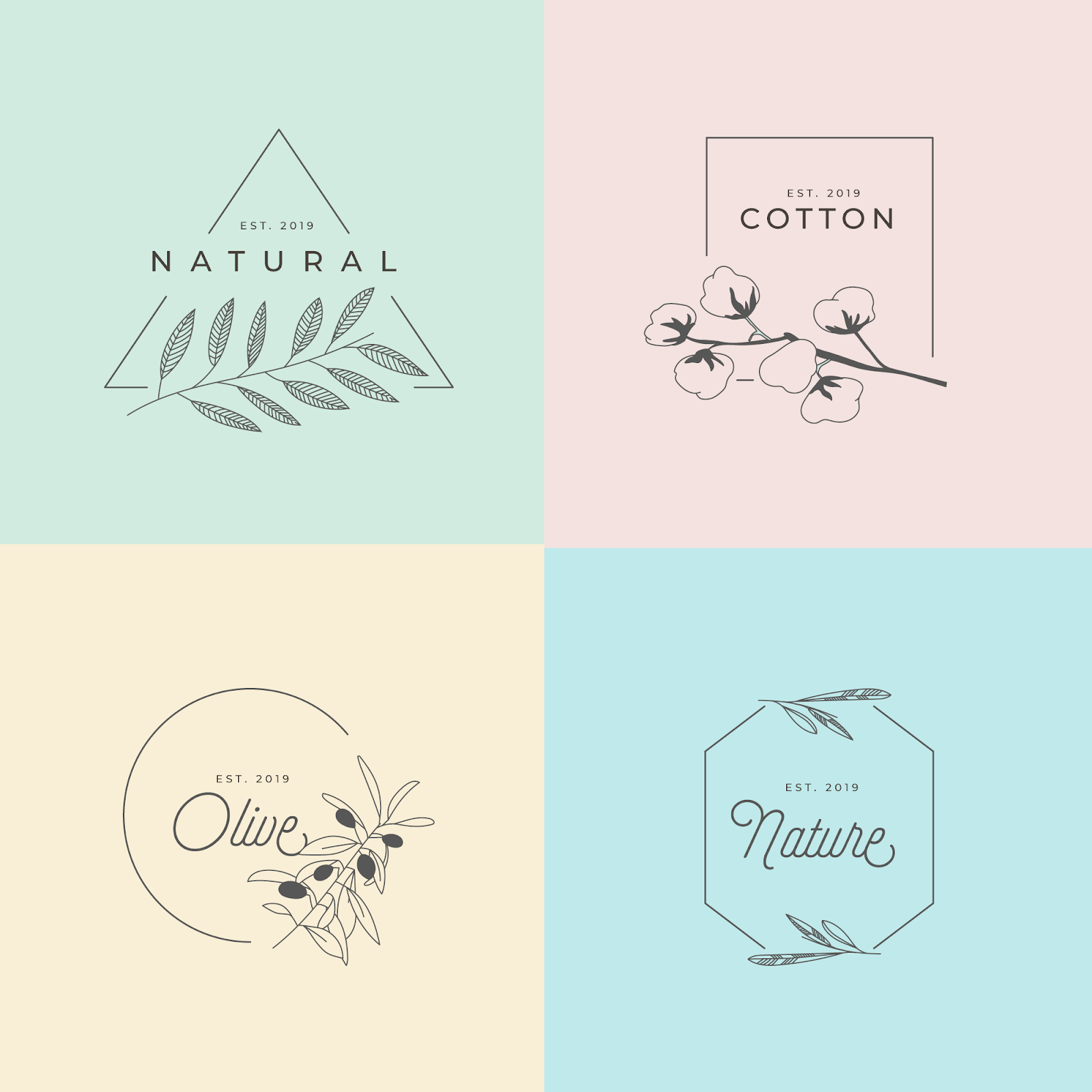 3. Minimalist
As our society moves more towards tiny homes and decluttering, the more likely they are to enjoy seeing minimalist logos. While this type of logo isn't for everyone, it can be really great for more modern or trendy companies.
Minimalist logos are just that, they provide the bare essence of your branding. They are simple and neat, meaning they are easy to look at and recreate. A lot of minimalist logos will utilize thin lines but this is not a requirement.
If you want to create a minimalist logo, sketch out some of your ideas and then begin erasing. We don't always need as many lines or shapes as we think we do. You want to only have the very basics of what is required in order to get your idea across as you hand draw your minimalist logo.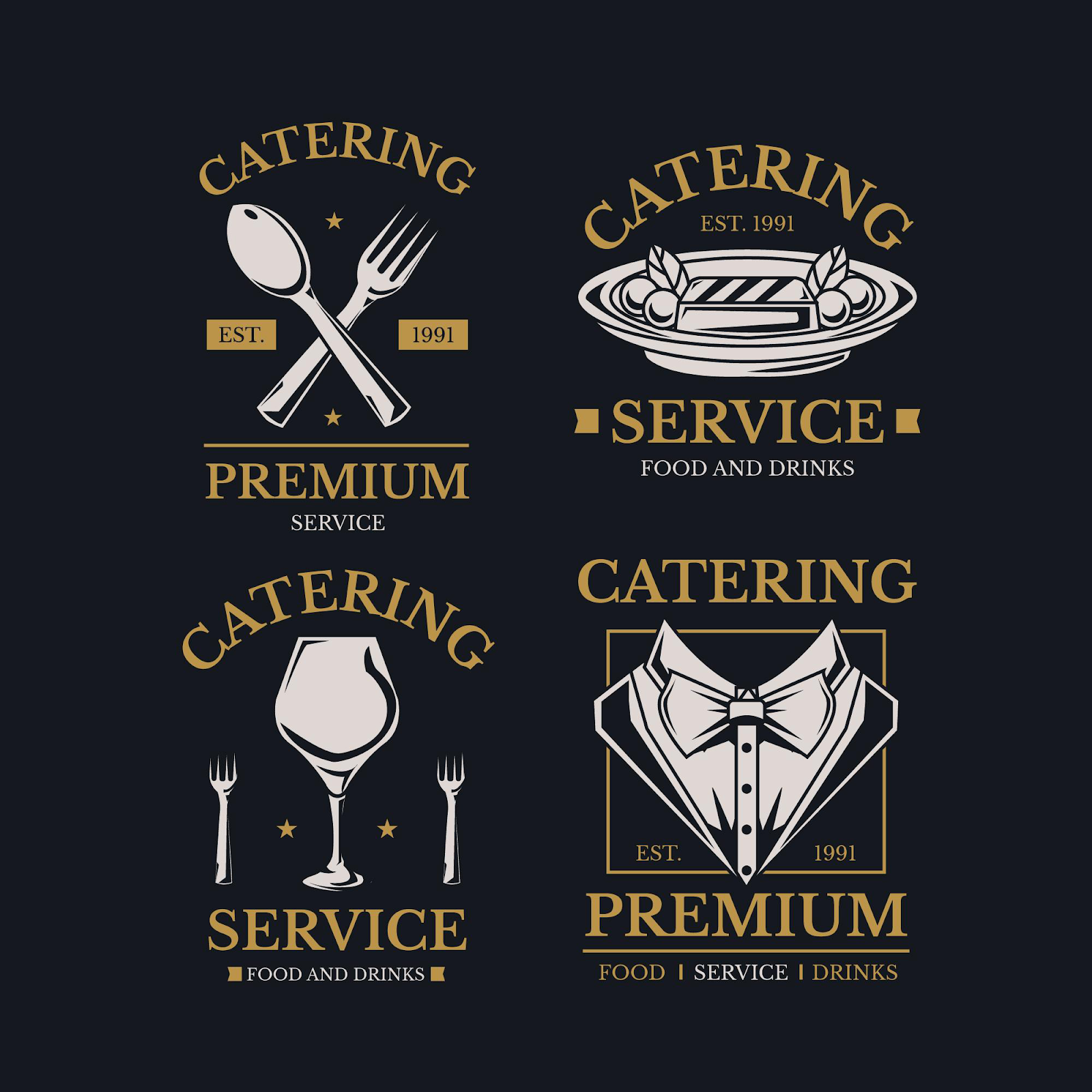 4. Detailed or Ornate
Hand-drawn detailed or ornate logos could be what best represents your company. These logos are often very intricate with lots of little shapes and lines that bring the design to life. These logos are often a lot more complicated but can create really amazing images.
This type of hand-drawn logo usually works really well for more regal or traditional companies. Like vintage ads, there might be a lot going on, but the designs are still aesthetically pleasing and provide a lot of good information to the viewer.
These might take more time to draw or narrow down your idea, but if you do this type of logo well, it can turn out to look very nice and represent your brand successfully.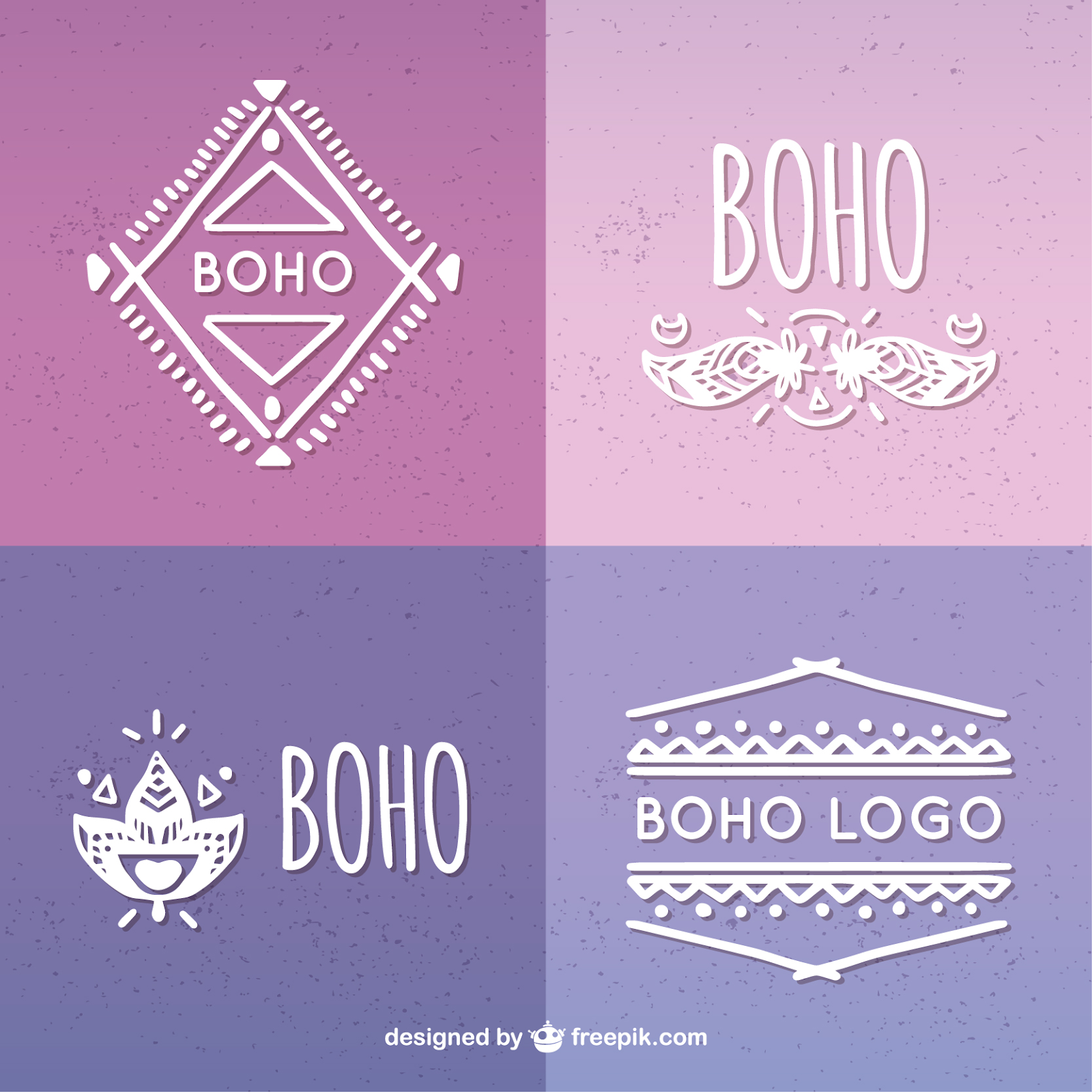 5. Abstract or Geometric
Geometric or abstract logos can be super enjoyable to hand draw. You get to utilize different shapes to create an aesthetically pleasing design. They do not have to look like anything in particular.
These logos provide some of the most freedom for the artists as they have the fewest restrictions when it comes to what is expected.
Most abstract and geometric logos typically represent more of a free-spirited, down-to-earth brand. Some geometric logos can be very regal if done correctly. This might be the type of logo for businesses that deal with health, finances, nature, or relationships.
Creating Your Logo
Now that you know about the different categories of hand draw logos that are typically utilized, you can begin to create your own. Don't be afraid to draw out some crazy ideas and really let your imagination explore. In just a few steps, you can begin to develop your very own hand-drawn logo.
Keep reading to learn more about the steps, how to get started, and how to complete your design.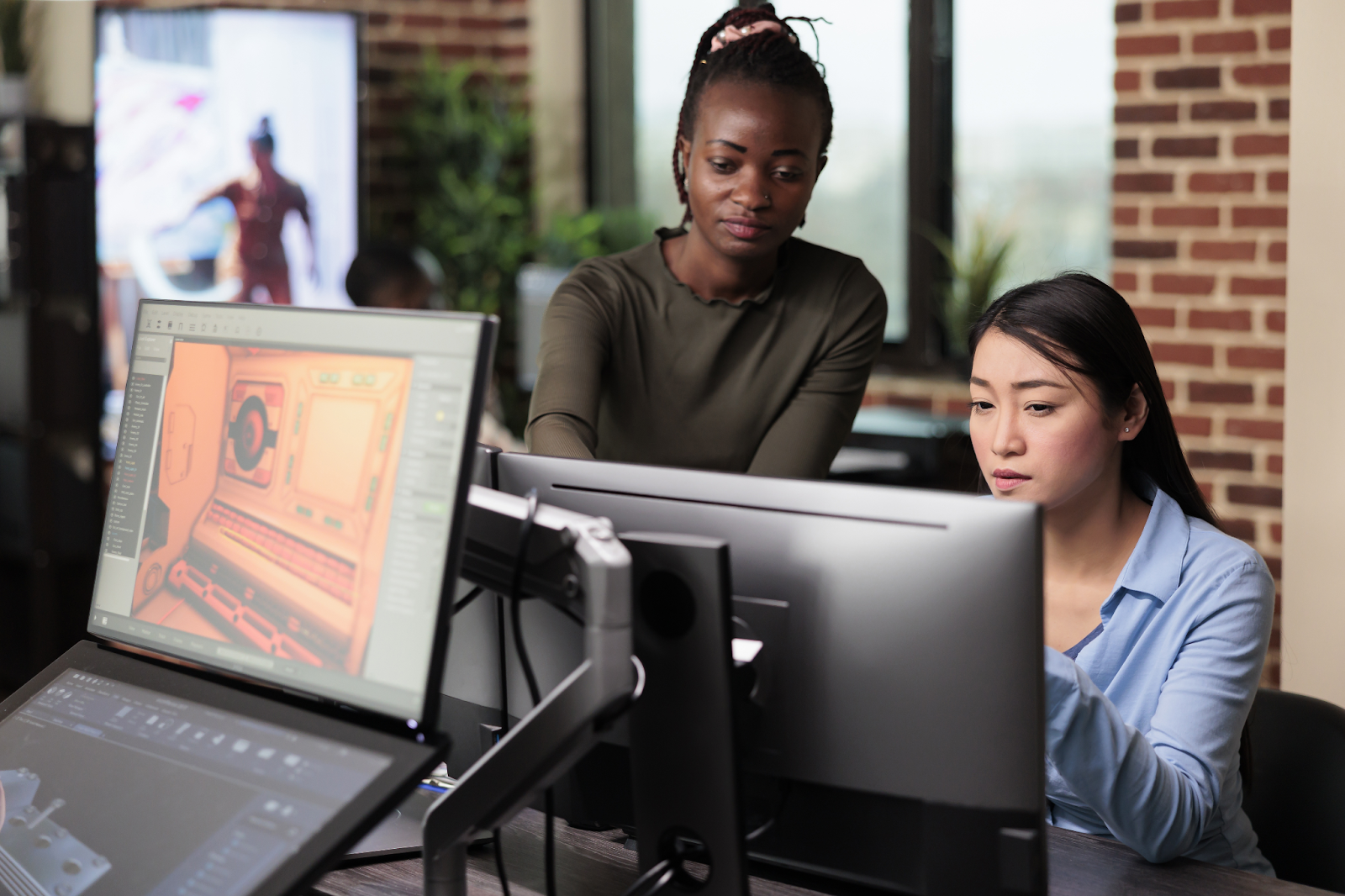 Style that Fits
The first thing you should focus on is deciding on what style of handwritten logos fits your branding best. As you were reading through the different style options, perhaps you were drawn to some more than others.
Not every style will fit your brand in an ideal way. They all give off different energies that influence what the viewer thinks of your company, just by looking at the logo. It is important to consider which route to go based on what will be most successful for you.
If you have the styles narrowed down to two but you can't decide between them, that's alright. You can continue on in these steps, working with both styles, until you have some sketches and are able to choose your favorite that fits your branding best.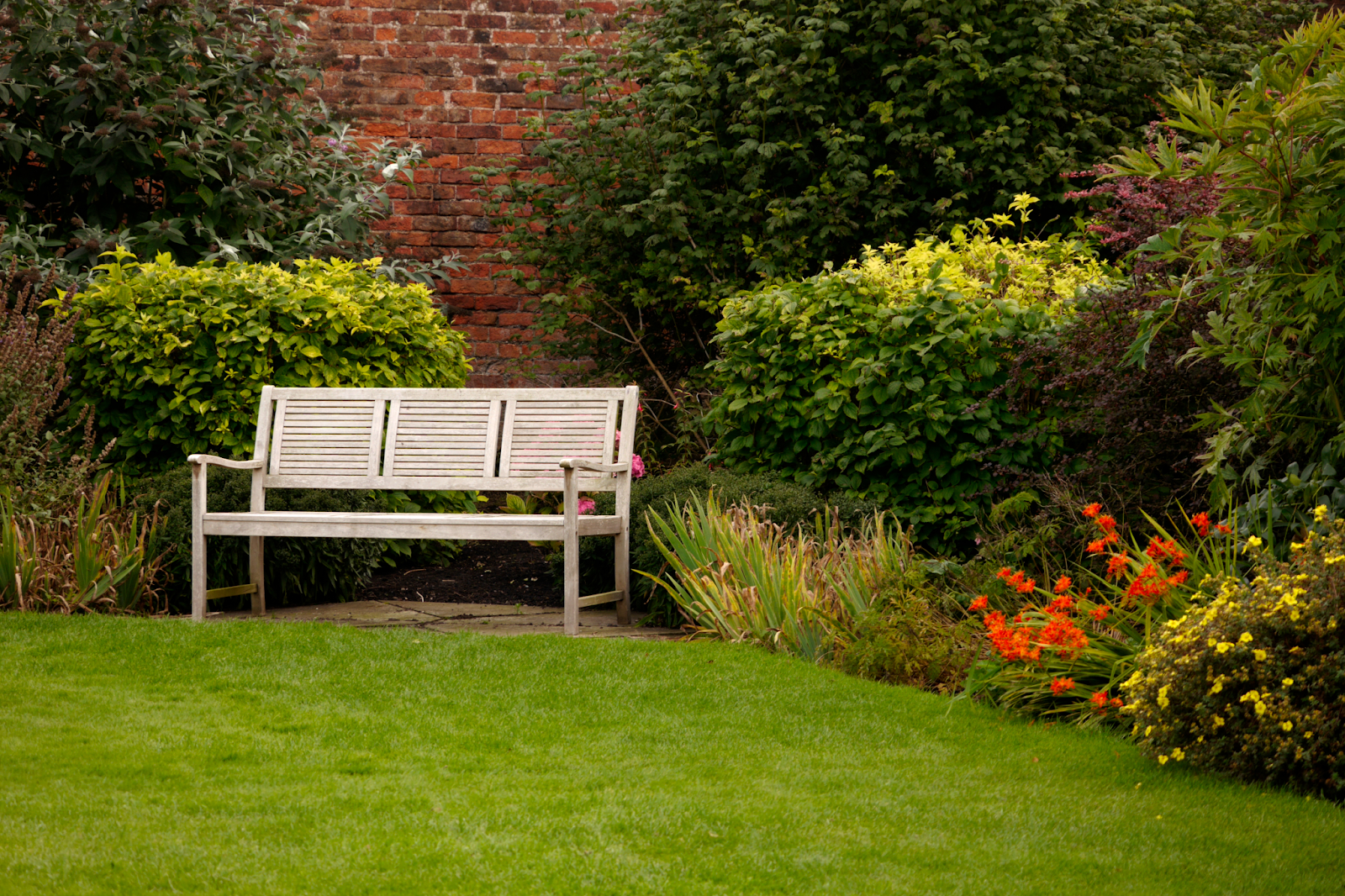 Inspiration
Now that you know what you are looking for, you can get some inspiration. It is often hard to create your very own ideas out of thin air. The very best creators make sure to always immerse themselves in the subjects that they are trying to create. Directors watch movies, writers read books, and artists look at art.
Looking at other people's work does not mean that you will copy them, but instead, be inspired by them. Search out the logos of companies that are similar to yours in order to see what is already being done.
Are you creating a logo for a coffee shop? Look at the logos of the shops around your area. You can look at them in person or online. You can always just use a search engine to see what is other coffee shops around the world are doing for their logo.
Do you want to utilize a minimalist design for your coffee shop? Seek out other minimalist logos, whether they are related to coffee or not. Looking online is a great place to start as you become exposed to this category of hand-drawn logos.
As soon as you are feeling inspired, or have a few ideas for your logo in mind, you can move to the next step.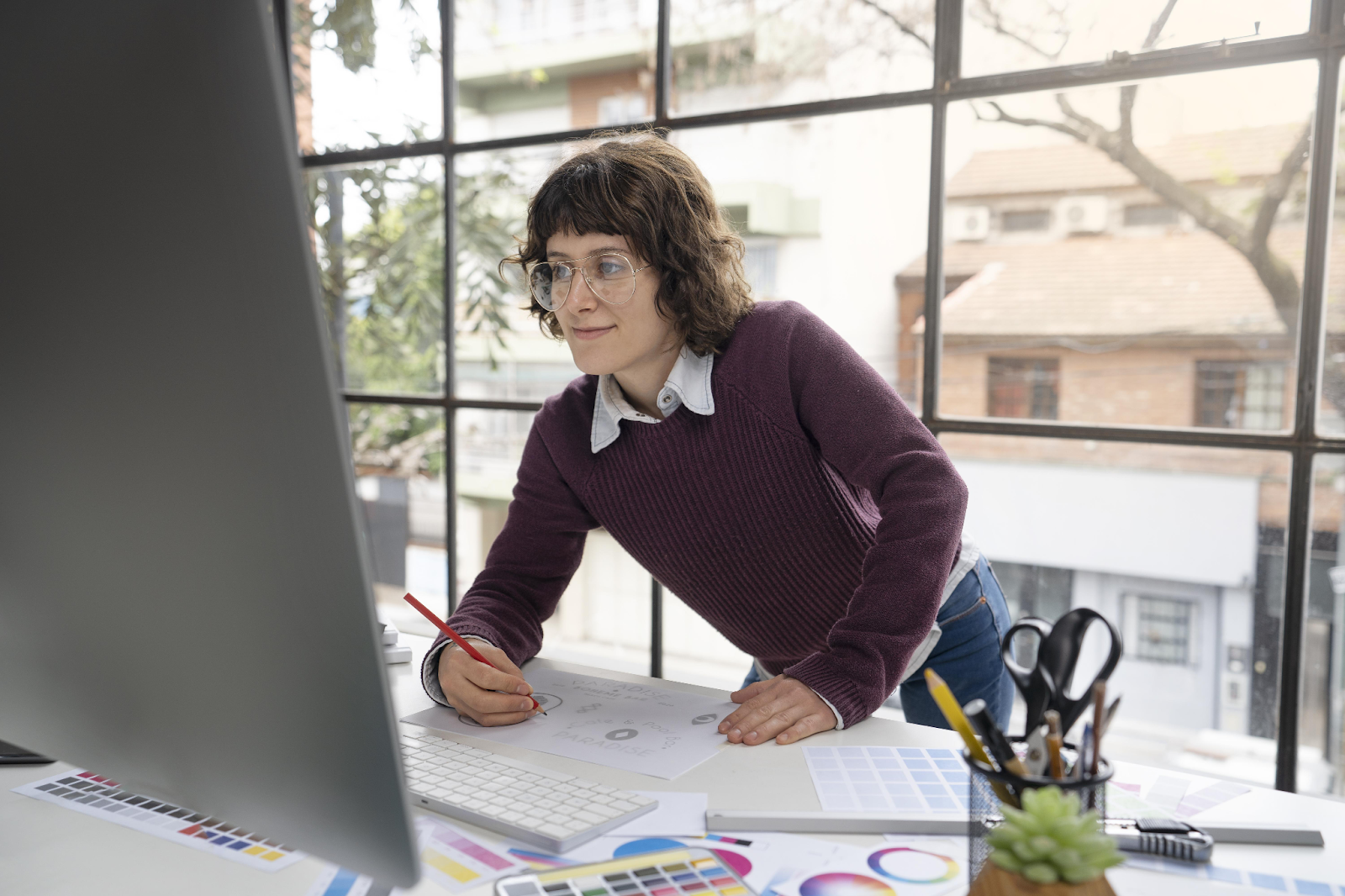 Create the Sketch
Finally, the step that you have been waiting for. You now get to start creating sketches of your possible future logo. Get some paper and some pencils or pens. You can use a sketchpad, notebook, or loose paper. Do whatever works best for you.
Don't be worried about how your drawing looks yet, start just getting as many ideas as you have down on paper. Go fast as you jot down these ideas so that you don't start overthinking them.
It is alright if it takes a while to find something that works. The more ideas that you sketch, the more likely you will discover something that you like. If you are uncomfortable with other people seeing your unfinished sketches, you can keep them to yourself. Then, once you are confident in a few of them, you can refine some and show those to the other people around you.
Once you have some ideas down on paper, then you can begin to pick which ones you like best and start refining them. Get a clean sheet of paper and rework your favorite sketch(es) until you are very happy with it. This is the time for your drawing skills to shine.
Now that you have some finished sketches, you can show them to other people in your company, loved ones, friends, or anyone else whose opinion you want. Take their comments and suggestions into consideration but make sure to not feel overwhelmed by them.
Ultimately, it is up to you to decide if you want to change your design based on their suggestions. Having feedback is always really helpful and nice, even if you don't decide to act upon it. As soon as you are feeling satisfied with your sketch, you can move to the final step.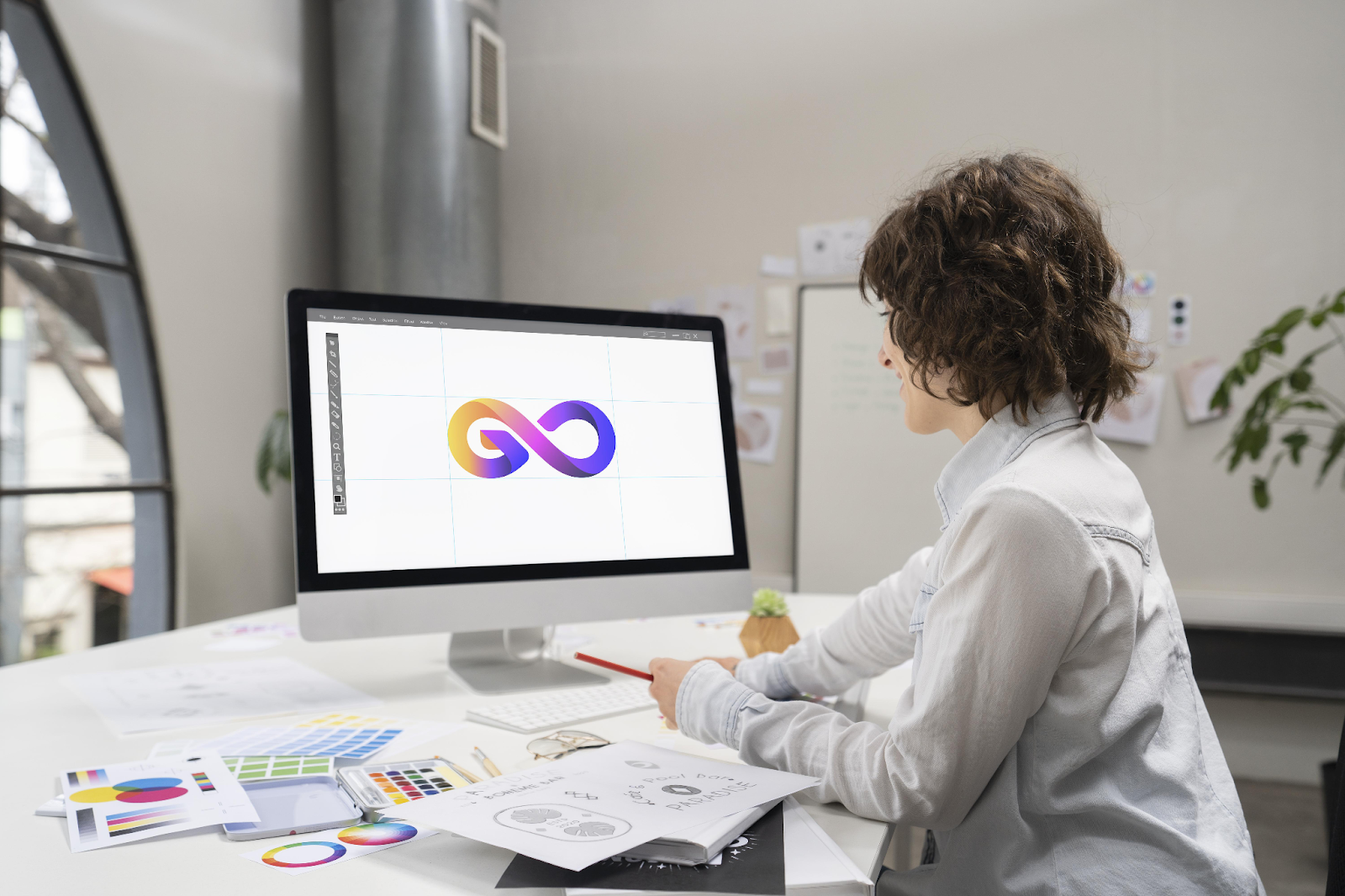 Turn it into a Graphic File
In order to be able to use your newly created hand-drawn logo, you need to digitize it. To get your sketch into the computer, you will need to scan it. Using a scanner is a great way to go. Most libraries have some available for patrons to use. If you don't have access to a scanner, there are some apps that you could try out or you can just take a picture with your phone.
Once you have an image of your sketch on the computer, you can open it up with whatever program you plan on using. All programs have different tools available to help with this process.
Take some time to learn your program in order to recreate your sketch in an easy and efficient way. Some programs are able to scan your image and create digital shapes based on it. WIth other programs, you might need to redraw your sketch in the program in order to create the digital copy.
Once you have your digital version of your logo and are happy with it, you can save it in any file format and sizes that you need. Be sure to always keep an original file from your program in case you ever need to go back and edit your logo in the future.
Now you have successfully learned how to hand draw your logo. This is a skill that you may only use once, but most likely, you will use many times down the road.
Another great way to end up with a well-designed logo is to use a logo creator. A program like LogoCreator provides an easier way to end up with a lovely logo. It is a free program that allows you to end up with your fully formed logo in a matter of a few simple steps.
Enter your company name, search for a symbol and then choose from our large library of pre-created logos. It's that simple. Try out our logo creator today.
Angela Irwin is a branding and design enthusiast with a Bachelor of Fine Arts in Graphic Design from Meadowbrook College. As a writer at Logocreator.io, she shares her expertise on logo design, graphic trends, and effective branding strategies, helping businesses create impactful visual identities.